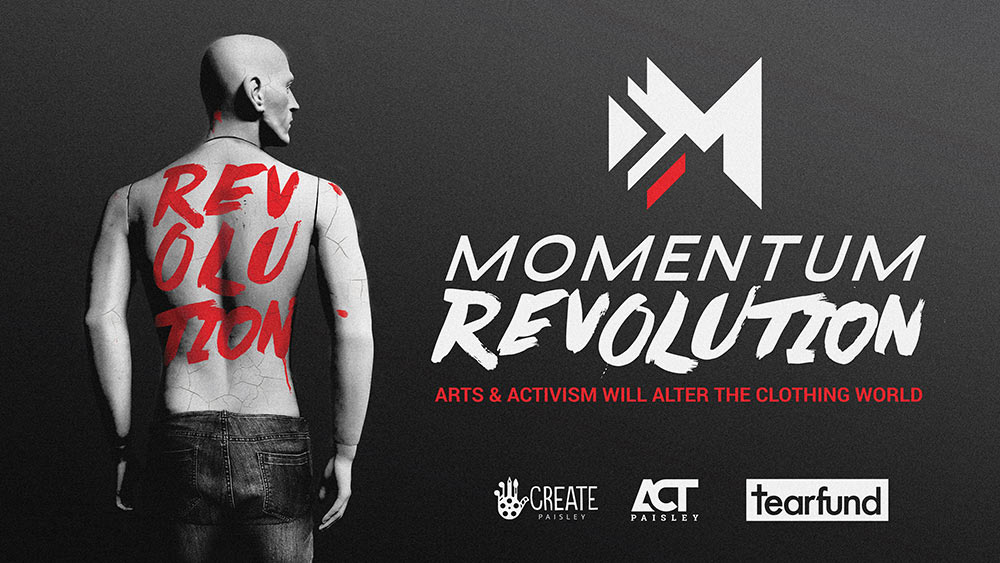 Seroquel by mail Click the button above to download the application for Momentum Revolution. go here Print it, fill it out and return it to Create in person or by post before 26th March.
see
Arts & Activism Will Alter the Clothing World
being creative?

learning and trying new things?
being part of a team passionate about creating change in Paisley and the world?
taking part in fun discussions & creative workshops?
…Then Momentum: Revolution is for YOU!
Momentum: Revolution is a week of arts and activism with the goal of exploring fashion and the clothing industry and looking at how our actions can change things for the better. We'll be exploring the impact of our choices on ourselves, others, the environment, and our world, as well as creating some amazing art to respond and raise awareness.  
The week will include creative arts and writing, filming, music recording and much more!